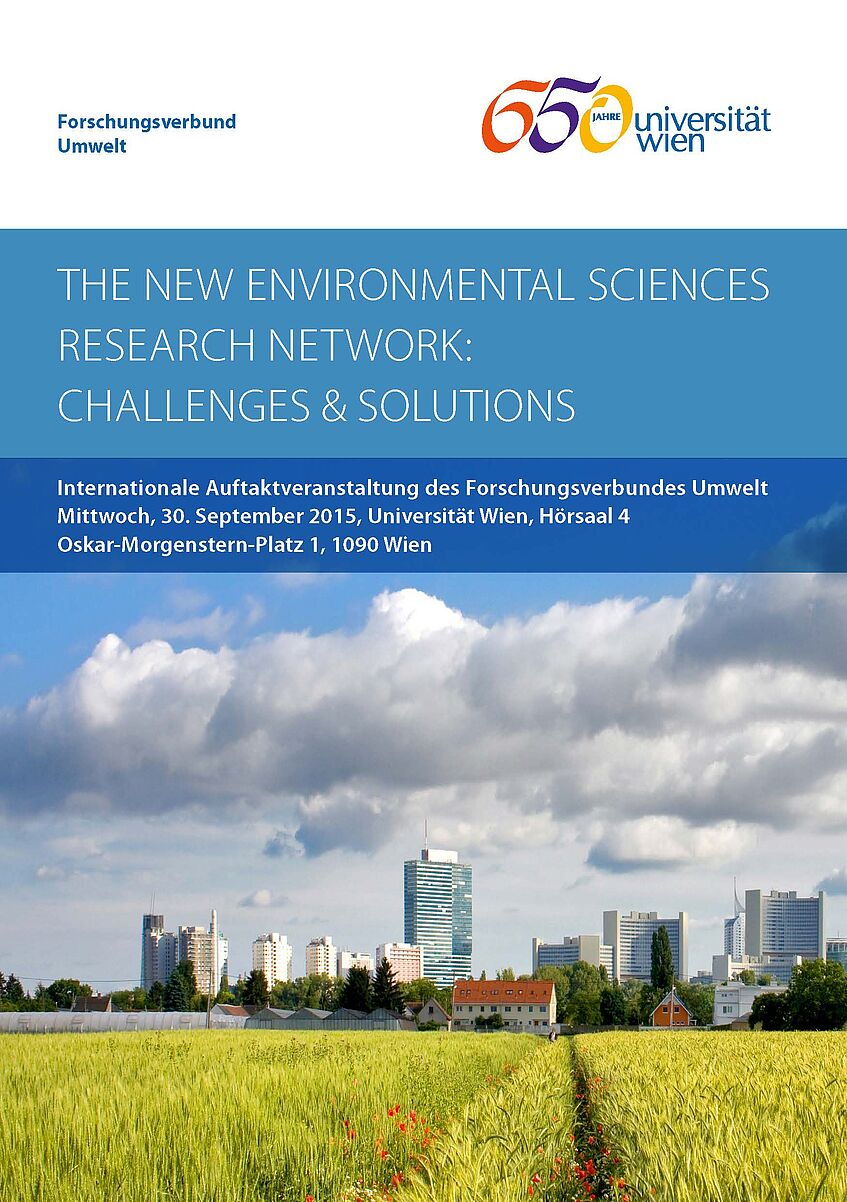 Internal kick-off event
Around 80 participants gathered on the occasion of the internal kick-off event of the ESRN on 28 January 2015 and showed their interest in the new initiative.
International kick-off event
On 30 September 2015, the ESRN held its international kick-off event in the Sky-Lounge of the University of Vienna (Oskar Morgenstern Platz). Through their contacts and the commitment of its four founding faculties, the research network was able to bring four renowned international scientists to Vienna to hold keynote speeches. They addressed current key issues from the field of environmental science such as the role of oceans in climate change and the responsible use of water as a limited global resource. A total of 130 national decision-makers and stakeholders showed their interest and attended the event.