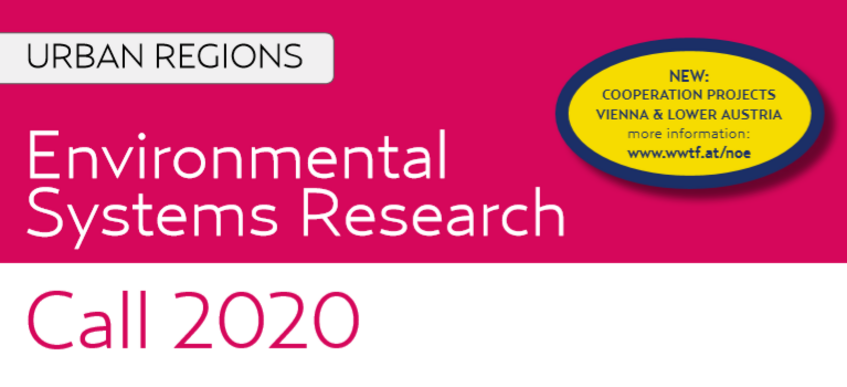 WWTF Call Environmenal Systems Research (ESR) 2020 - Urban Regions
Thursday, 21.11.2019, 12:30-14:00


BIG lecture hall

, lower ground floor, main building, University of Vienna, Universitätsstraße 1, 1010 Vienna (site map)
For organisational reasons, we kindly ask you to register:
The WWTF call "ESR20" opened on 30 October 2019. What is the call's thematic focus? What are the innovations compared to the WWTF pilot call from 2016? What are formal conditions for project submissions?
---
Programme
12:30
Welcome and Introduction

Thilo Hofmann (ESRN), Barbara Leitner (DLE Forschungsservice), Michael Stampfer (WWTF)
12:40 Presentation of ESR20
Elisabeth Nagl, Programme Manager WWTF, followed by discussion
14:00 Get-together and Networking
With refreshments and snacks
---
Background
At the end of September 2016, the WWTF opened its first pilot call focusing on Environmental Systems Research (total funding: EUR 4 million). The current call ESR20 is open until 23 January 2020, 2 p.m. for short proposals. A total of EUR 4.5 million is dedicated to this call.